Welcome to the Mythology Fanon Wiki!

At this wiki, the sky is the limit! Here, you can create your own collection of myths featuring your own original cast of gods, creatures, or whatever strange beings you can come up with. Go deeper into your myths by creating your own history, tying multiple myths together.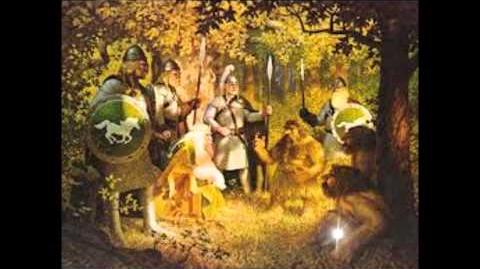 If video doesn't play, go to: https://www.youtube.com/watch?v=nhDguOfjeew&feature=youtu.be. 
Featured Myth
Each month, a myth will win the title of "Featured Myth." A Featured Myth is a classic myth that is worthy of the award, and the honor of being a classic on the wiki. To nominate a myth, go to the Featured Myth page and...nominate it! You can only nominate your own myth, or someone else's with their permission.
1/11/13- Wiki "ad" uploaded. Thanks Imperial Legion!
1/12/13- Congratulations, Contributors! We now have 50 Pictures!
1/14/13- Yay! We have our first 10 articles! Keep up the good work, contributors!
Looking for Help?
This is currently a small wiki, but hopefully it will be growing. Feel free to ask the users here anything, including formatting questions, myth questions, or whatever other questions you may have. Current admins include FireFlameVG, Jaxswim, Imperial Legion  and Fyrexx.
Each month, a writer on the wiki will win the title of "Featured Writer". To become a Featured Writer, it is strongly suggested that you have atleast one finished myth, and that people like it. Featured Writers are large contributors to the wiki, so it is also highly suggested that you stay active and edit often. When you think you are worthy of the title, you can nominate yourself on the Featured Writers page, and hope that people support you!
Featured God
Each month, a God created by a wiki user will win the title of "Featured God". It is suggested but not required that the god has been featured in atleast 4 myths. The god should be a classic, and not one that no one has heard of before. To nominate your god, or someone else's with their permission, go to the Featured God page. nominate, and hope for support!